Drama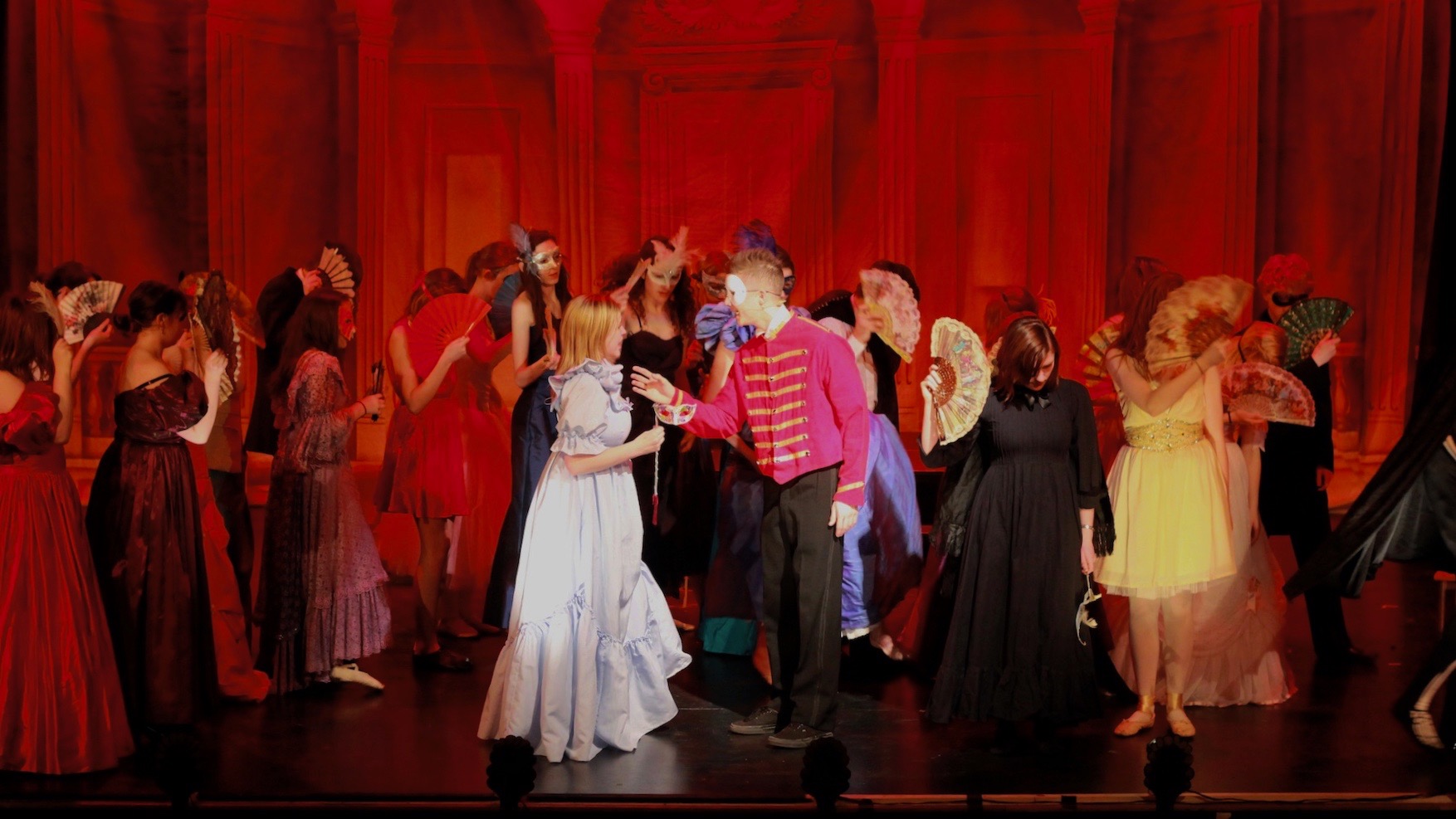 "Drama at Lutterworth college offers an in-depth learning experience. We develop critical thinking skills to analyse our own work as well as others. Drama gives students a new found creativity and confidence that is useful in every walk of life" Year 13 Drama group
KEY STAGE 3
The purpose of Drama at Key stage 3 is to provide students with the opportunity to develop confidence and expressive skills. Students will develop the ability to interpret texts and stimuli, discussing these in group work. We aim to develop students' leadership and collaborative abilities and ultimately want to nurture creativity and respect for the ideas and opinions of others. In Year 7, the focus is on developing performance skills which they will go on to apply in Year 8 whilst studying differing art forms and genres i.e. Commedia Della Arte and Soap Opera.
GCSE OPTIONS
Course Title: GCSE Drama
Exam Board: OCR
Outcome: GCSE (Grades 9-1)
Course Contact: Mrs R Wrighton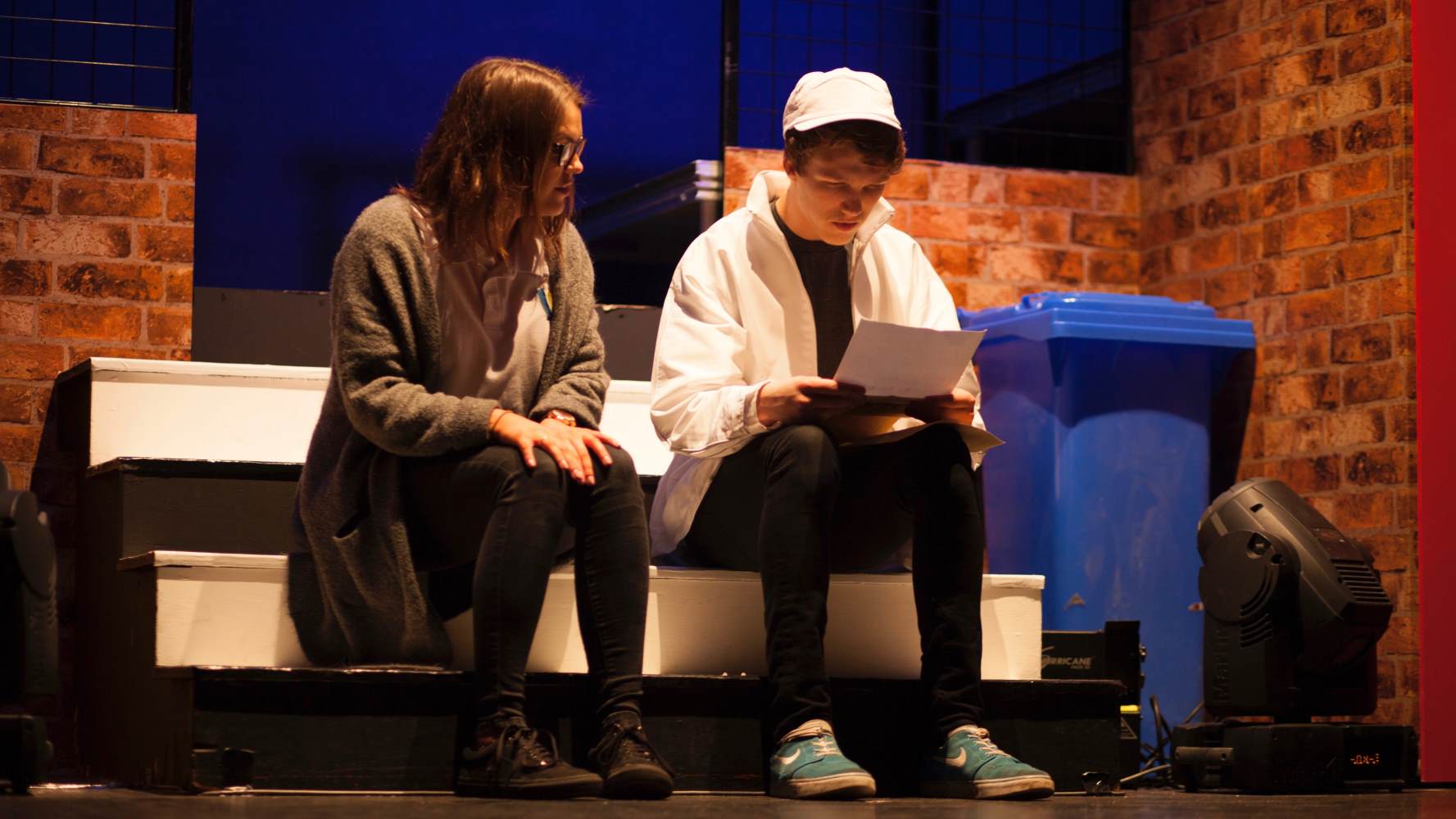 GCSE Drama is all about understanding what it is like to put yourself in someone else's shoes. You will play many parts in different imaginary situations. You will have the opportunity to create your own work as well as look at plays written by other people.
Is this the right course for you?
You enjoy working as part of a group, sharing ideas and supporting one another.
You are willing to perform in front of others and enjoy interpreting a variety of roles.
You are prepared to evaluate the work of others positively and constructively.
You are happy to work hard and try your best, completing regular homework.
You will demonstrate an enthusiastic and positive attitude.
You would like the opportunity to see live theatre.
You will be committed and reliable when working as a group with a good attendance record so that you don't impact negatively on the marks of others.
You are able to complete essays showing a good quality of written communication.
What does the course involve?
The GCSE Drama course is in three parts:
Devising Drama 60 marks / 30% Learners will research and explore stimulus, work collaboratively and create their own devised drama Learners will complete a portfolio of evidence Presenting and Performing Texts 60 marks / 30% Learners develop and apply theatrical skills in acting and design by presenting a showcase of two extracts from a performance text Drama: Performance and Response 80marks / 40% Written exam paper Learners will explore practically a performance text to demonstrate their knowledge and understanding of drama. Learners will analyse and evaluate live theatre performance
Progression opportunities
A-Level Drama and Theatre is offered in the Sixth Form and is a useful qualification for students wishing to pursue a career that involves communication and people-orientated skills. You will also find that Drama will help you feel more self-confident and prepare you to deal with a range of different situations.
6th FORM OPTIONS
Course Title: Drama & Theatre
Course Type: A Level
Exam Board: Edexcel
Course Contact: Miss S Raywood
What will I study?
The course will be split over three components. Students explore performance skills through the devising process where they will be required to create an original performance piece. Students will also produce a portfolio documenting the devising process. The component will focus on development, performance, analysis and evaluation. Students will also showcase their acting skills through the performance of extracts from play texts. This will take the form of a group piece and either a monologue or duologue. At the end of the course students will consolidate knowledge and skills learnt through a written exam which is in three parts and will include questions on a live theatre performance, realising an extract from a performance text and creating a re-imagined production concept for a play text studied.
Where will this course take me?
Within drama you learn and develop skills that are transferrable to a range of careers. These include; Performing, Teaching, Arts administration; Arts development. Key skills include; collaboration, communication, leadership and presentation skills. The course allows for a natural progression to a theatre studies course at University as well as preparing students for auditioning for specialist drama colleges.
Entry requirements:
GCSE Drama grade B or an equivalent performing arts qualification (see subject contact for equivalencies).
Follow us on Twitter @Drama_LC