Lutterworth College Governing Body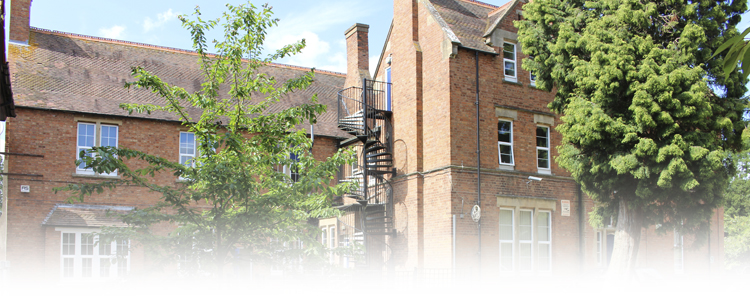 Governors are frequent visitors to the school and are keen to find out as much as possible about day-to-day issues. For example, an inspector observed a planned lunchtime meeting where governors gathered a great deal of evidence from student representatives on their views, using this information to plan further discussions on future strategies. Ofsted 2013
John Warren, Joint Chair


John Warren has been a Governor and Director at Lutterworth College for 25 years and 12 years as Chairman. John was the manager of Lutterworth Volunteer Centre for 18 years retiring in 2015 and a past trustee of a number VCS organisations. As a senior manager he has a wide range of experience, skills and achievement in both the commercial and Voluntary and Community Sectors (VCS).

John set up the onestopshop for the VCS in the Lutterworth area which has 10 organisations co-locating and collaborating under one roof. This project has won national recognition as an exemplar in a rural community.

John is a founder member and Chairman of the Lutterworth and Villages Foodbank and was previously a senior manager with Mr Kipling cakes.

Since retiring, John completed a sponsored walk with his wife Kath, from John O'Groats to Lands End walking 1150 miles in 95 days.

Ashley Pepper, Staff Governor

Lutterworth College has been an important place for me in my teaching career. I completed by BSc Psychology (Hons) at University of Leicester in 2006 and my PGCE(m) at the University of Leicester in 2007 where I had my second phase placement here. It must have made a considerable impact as despite already having a job elsewhere for my NQT year I returned in 2009 to take on Head of Psychology and Sociology. During my time here I have been Head of Columbus house, Head of Social Science and now Able, Gifted and Talented coordinator for the College. I have always been proud to work here, proud of what we do, our students and the incredible staff. I look forward to continuing to make an impact as staff governor. Other interests include live action and table top roleplay as well as the recently acquired skill of knitting.

Reverend Charlie Styles

Charlie Styles has been vicar of Lutterworth since 2013. He plays a role in the governance of Sherrier Primary School, St Mary's School Bitteswell and the Lutterworth Academies Trust. Charlie has a heart for all the people of Lutterworth, whether or not they share his faith in Jesus Christ. He has been a significant part of starting the Lutterworth and Villages food bank and plays a number of different roles in the wider community.

Ben Solly, Head of Lutterworth College

I have worked in education for the last 11 years. In 2004 I qualified as a PE teacher and worked at The Coseley School in the Black Country for 6 years. I became an Advanced Skills Teacher in 2008 and worked across the Dudley Metropolitan Borough raising the standards of teaching and learning in schools where support was required. In 2010 I secured my first senior leadership role as Assistant Vice Principal at Long Field Academy. I became Vice Principal at Long Field in 2012 and for 1 term in 2014 acted as the Principal. In August 2014 I joined Lutterworth College as the Head and I am thoroughly enjoyed working with the staff here to provide our students with a first class education. I am also part of the editorial board at the weekly educational publication SecEd and I also do training webinars and speak at conferences for Optimus Education. For my sins I am a supporter of Wolverhampton Wanderers FC and in my spare time I enjoy playing football with my son Joe (who is a budding goalkeeper) and watching my wife Danni play rugby for Loughborough Ladies RFC.

Ana Aparicio


I have worked in education for over 25 years first as a secondary school teacher and then I retrained as an educational psychologist. As a teacher I worked in both mainstream and special schools and taught Maths and PSE/Lifeskills as well as taking on roles such as Head of KS4, Head of KS3 Lifeskills. As an Educational Psychologist I have particular experience with children who have special educational needs and I have also had for a number of years a specialist role in respect to children who are Looked After.

Over the years I have been a volunteer for a range of organisations supporting children who are Looked After, vulnerable adults and adults with visual impairments.

In my spare time I enjoy watching Leicester Tigers and I have recently taken up walking basketball. Since moving to Lutterworth I now also enjoy watching Lutterworth rugby team and Lutterworth cricket team matches whenever I get the chance.

Parent Governor: Chris Skelton

I'm married with two children. We moved to Lutterworth twelve years ago from Lancashire. My eldest is a pupil at Lutterworth College and my youngest attends Lutterworth High School. Prior to joining the governing body at the College I was a governor at John Wycliffe Primary School for eight years and the Chair of Governors there for the final three years. I'm a qualified accountant and the finance director of a Coventry based national charity that develops and operates retirement villages. Prior to that, I worked in the regional press for twenty years. In my spare time I try and run (badly) and enjoy family time.

Parent Governor: Phillippa Denney

Originally from Leeds, Yorkshire I have lived in Lutterworth for 10 years. I am married with two daughters: the youngest currently attends LCC. I have worked in Education for 24 years and am a serving Headteacher in a Leicestershire Primary School.

Helen Christie, Joint Chair

I started as Foundation Governor for the College in September 2016. Previous to this I was Chair of Governors at Gilmorton Chandler Primary school for four years and served another five years there before that. I am a trained Primary School teacher and have worked in London, Italy, Nottingham and Leicestershire. I took time out to have my children who are both in secondary education now, one of whom attends the College. I currently work part time at Lifeplan Products, Lutterworth, in the finance department. My hobbies/interests are running, skiing, reading and supporting my husband and daughters at canoeing events.
If you would like to contact one of our Lutterworth College School Committee, email ClerktoGovernors@Lutterworthcollege.com in the first instance and please mark who it is directed to. Alternatively, you can write to them c/o the college:
Lutterworth College, Bitteswell Road, Lutterworth, LE17 4EW. Telephone: 01455 554101.