Sixth Form Enrichment & Extra Curricular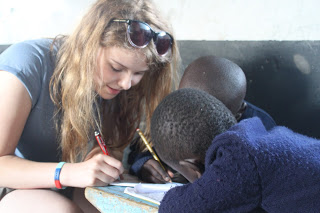 Lutterworth College Sixth Form has a diverse and vibrant enrichment programme, which challenges students to learn and develop skills outside of the classroom.
Students experience considerable levels of responsibility and demonstrate vital leadership skills.
These opportunities prepare our students for the adult world, building confidence and broadening their educational provision.
Amongst the range of activities we offer are:
Duke of Edinburgh
Kenya Partnership
World Challenge
Sports Leaders
Student Leadership Team
Extended Project Qualification
Volunteering
Young Enterprise
Peer Mentoring
For a list of this years 6th Form enrichment and events please click the link below:
WORK EXPERIENCE/VOLUNTEERING
Some courses may encourage students to undertake some Work Experience. Other students may need to organise some Work Experience or volunteering for particular career areas, e.g. teaching or medicine.
Students may also wish to act as mentors within KS3 & 4 lessons as a form of work experience.
All students should aim to contribute to the school or wider community in some way. Recognition of their work can be acknowledged through the Volunteering scheme. This is co-ordinated by Mrs Alison Culverhouse in Student Reception.