Our Values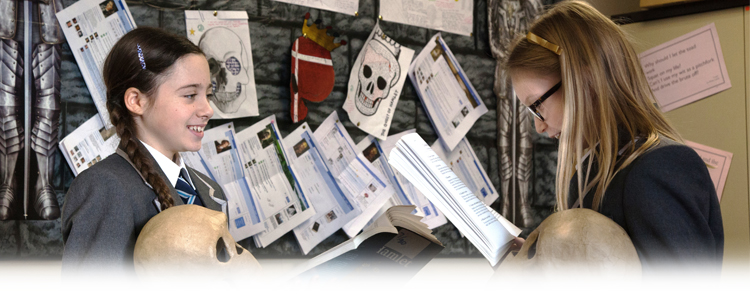 The school has a powerful Christian vision which has considerable impact on the lives of all pupils, and is particularly evident in the pastoral care system.

The school has a strong and effective senior leadership team with a clear understanding of the vision and a development programme to further embed it in the life of the school.

Religious education is very effective, and this is clearly evident in the ability of pupils to speak readily and confidently about religious and spiritual matters.

Collective worship is well planned to communicate the vision. Pupils engage readily and understand the relevance to their lives.

SIAMS 2019
Lutterworth College's core aim is to enable every young person to learn, flourish and succeed. We do this by providing the best teachers teaching the best lessons for our students, and by having a strong network of non-teaching staff who support them pastorally.
In keeping with our Christian ethos, we want to develop learners who demonstrate our six 'Be CHRIST' characteristics by being Courageous, Hardworking, Reflective, Inspiring, Supportive and Tenacious.
Courageous students do the right thing, even when it is easier not to. They stand up for others. They try new things. They contribute in class, even when they aren't certain they've got the right answer.
Hardworking students always try their best. They take pride in their work. They complete tasks on time and to the highest standard. They fully commit to their learning and understand that effort leads to success.
Reflective students think about the small changes they can make that will have a big impact on their achievement. They prioritise feedback over grades. They think about the effect their behaviour has on others.
Inspiring students act as role models for others. They look for opportunities to flourish in school, getting involved in co-curricular activities and all areas of College life. They go the extra mile.
Supportive students help those in need. They are kind. They don't tolerate bullying or mean-spirited behaviour. They understand that everyone is unique, and value diversity. They are courteous to other students and to staff.
Tenacious students never give up, no matter how hard the challenge. They recognise that success does not come easily. They see failure as an essential step on the road to fulfilment. They ask for help if they need it.
Our school's unique vision statement and our core objective, although deeply influenced by our Church school status and Christian ethos, is designed to serve the whole school community: