CAREERS ASSEMBLIES

NOVEMBER 2022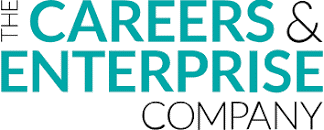 This week our Assemblies for students in Years 7-10 have focused on Careers and we were thrilled to welcome in some external speakers including Chris McCarthy from Third Kind Games who spoke to students about Careers in the Gaming Industry and Sarah Filippardos owner of Seraphiye Jewellery who talked about her Career journey so far. Sarah is also our nominated Enterprise Adviser who has been assigned to us through the Careers & Enterprise Company and will be working with us throughout the academic year on various career-related activities. We hope that students took some inspiration away with them and started thinking about their own possible Career pathways.
The Lutterworth College Careers Team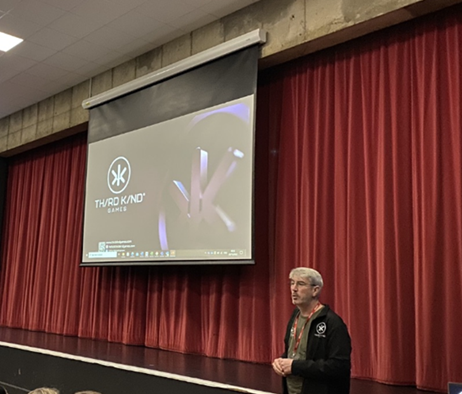 National Careers Week 2023
In March we enjoyed a series of assemblies raising Careers awareness across the school. For more information on National Careers Week visit the website HERE
Year 10 Careers Day - March 2023
We kicked off National Careers Week early with a fabulous day on 2nd March when our Year 10's participated in a Careers Day here at Lutterworth College. It was a great opportunity for students to hear from local employers & industry experts about their possible Post 16 and Post 18 options. Year 10's really got involved and were a credit to the school.
The employers & experts who joined us on the day included Britvic Soft Drinks, Amazing Apprenticeships, the RAF, Asda Logistics, Morgan Sindall Construction, Lincoln University, Leicestershire Police and Watling JCB. A huge thank you to you all!
We finished the day off with a great session ran by the RAF on the Astro focusing on the skills needed in the workplace - communication and teamwork.
We had some great feedback from the RAF who played a big part in the day's activities:-
"The staff I met were without doubt a credit to Lutterworth College and the students where extremely well behaved and I enjoyed the interaction that we had with them. I hope they took something from the time they spent with myself and the rest of the team. If not joining the RAF just looking within themselves to be the best they can be!"
Some of the feedback from students follows:-
"Great advice given, which made me think about my options and future"
"Gave me an insight into career options"
"Found out a lot of useful information about different kinds of jobs"
"Lots of advice and information"
Mrs Hadley & Mrs Cant - Lutterworth College Careers Team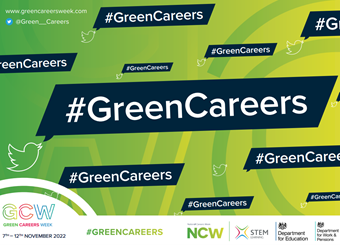 Green Careers Week, 7-12th November

The aim of Green Careers Week is to raise aspiration, support diversity, challenge stereotypes and promote real opportunities for young people to have a career that will genuinely make a difference; looking into careers, jobs, roles, and career pathways that are green careers and showing them how to develop green skills.
A green career can be any job, role or occupation that contributes to preserving or restoring the environment and our planet. It can be any industry, not just those seen as 'green.' Green skills are abilities, attributes, values, attitudes, knowledge, and technical skills needed to adapt services, processes and procedures to support climate change.
Green careers are a fast-growing global employment sector that touches every company, employer, employee, and education establishment. Requiring everyone to work together to build a talent pipeline from school through to employment for the thousands and thousands of jobs and roles needed for the future. Green careers reach into every aspect of our lives and offer young people an exciting array of opportunities. There are green career and green skills suitable for everyone.
Explore these pages and see how these companies and many more are raising awareness of green careers through activity resources, case studies, webinars, videos, events, and employment information.