Year 10 Work Experience June 2021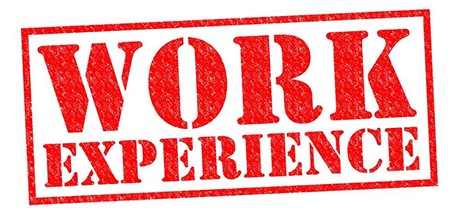 October 2020
Dear Parent/Carer,
YEAR 10 WORK EXPERIENCE WEEK, MONDAY 14th – FRIDAY 18th JUNE 2021
We are writing to inform you of the forthcoming opportunity for our current Year 10 cohort to undertake a block of one week's work experience during June 2021.
Leicestershire Education Business Company (LEBC) are supporting us with co-delivering the programme this year and we have attached a short presentation below from them for students & parents/carers to view.
There will be 2 distinct routes to work experience week this academic year: -


Firstly, if a student would like to be allocated a work experience placement then they will complete LEBC's online form (please read the Online Application Guide below). Students will be able to indicate areas of interest on the form and LEBC will endeavour to find students suitable placements. Parents/carers will also need to complete and return the LEBC Data Agreement Consent Form. In order to complete the online form students will require a user name and password Please email Alison Cant for these details:- a.cant@lutterworthcollege.com
The cost for LEBC to secure a placement for your child is £28 (LEBC charge Lutterworth College £58 for this service, however we will be contributing £30 towards this fee.) (Parent Pay item 'LEBC placement')


Secondly, as an alternative, students can arrange their own placement, which is referred to as a self-placement. Self-placements will be handled by Lutterworth College and NOT LEBC. Students will therefore complete the self-placement form below issued by Lutterworth College and email this back to Alison Cant. Employers taking on students for self-placements will need to send copies of Employer's & Public Liability insurances as well as a copy of a relevant Risk Assessment. Self-placements will incur an administrative fee of £10. (Parent Pay item 'LC Self-placement')

We strongly believe that work placements are an excellent opportunity for students to experience a taste of the working world and focus on the skills needed to thrive in the workplace. It is also extremely beneficial for their communication and social skills and we would encourage every student to participate. Work experience will only go ahead if it is deemed safe to do so at the time.

Forms should be completed with parental guidance before being submitted and we ask that you ensure all information entered is correct, especially with regards to areas students can travel to for placements, or sectors of interest.

Once a placement has been allocated by LEBC it cannot be changed without additional charges being incurred, so please select very carefully.

LEBC applications should be completed no later than Monday 2nd November at the latest. Payment via Parent Pay is also required by this date please.
Lutterworth College Self-Placement forms should be completed no later than Friday 18th December at the latest. Payment via Parent Pay is also required by this date please.


Shortly after half-term Year 10 students will be receiving their individual Careers handbooks which will include information covering employability skills, CV writing, careers websites, resources & activities etc. We are also intending to hold mock interviews for all students in Year 10 at some point during this academic year - more information to follow.
Thank you for your support. For any further information or queries please do not hesitate to contact the undersigned.
Best Regards
Alison Cant, Careers Advisor
Email :a.cant@lutterworthcollege.com
Sara Raywood, Assistant Headteacher
Email : s.raywood@lutterworthcollege.com
If you would like LEBC to find you a placement then please view their presentation video below:-
LEBC Presentation Year 10 Work Experience
LEBC have put together a 'Student Guide to work experience' to help students decide which sectors they would be interested in gaining work experience:-
And finally, please find below the Lutterworth College Self-Placement Form:-