Guide to using Teams for the first time
Step 1
Click on Get started with Microsoft Teams. You'll see this page.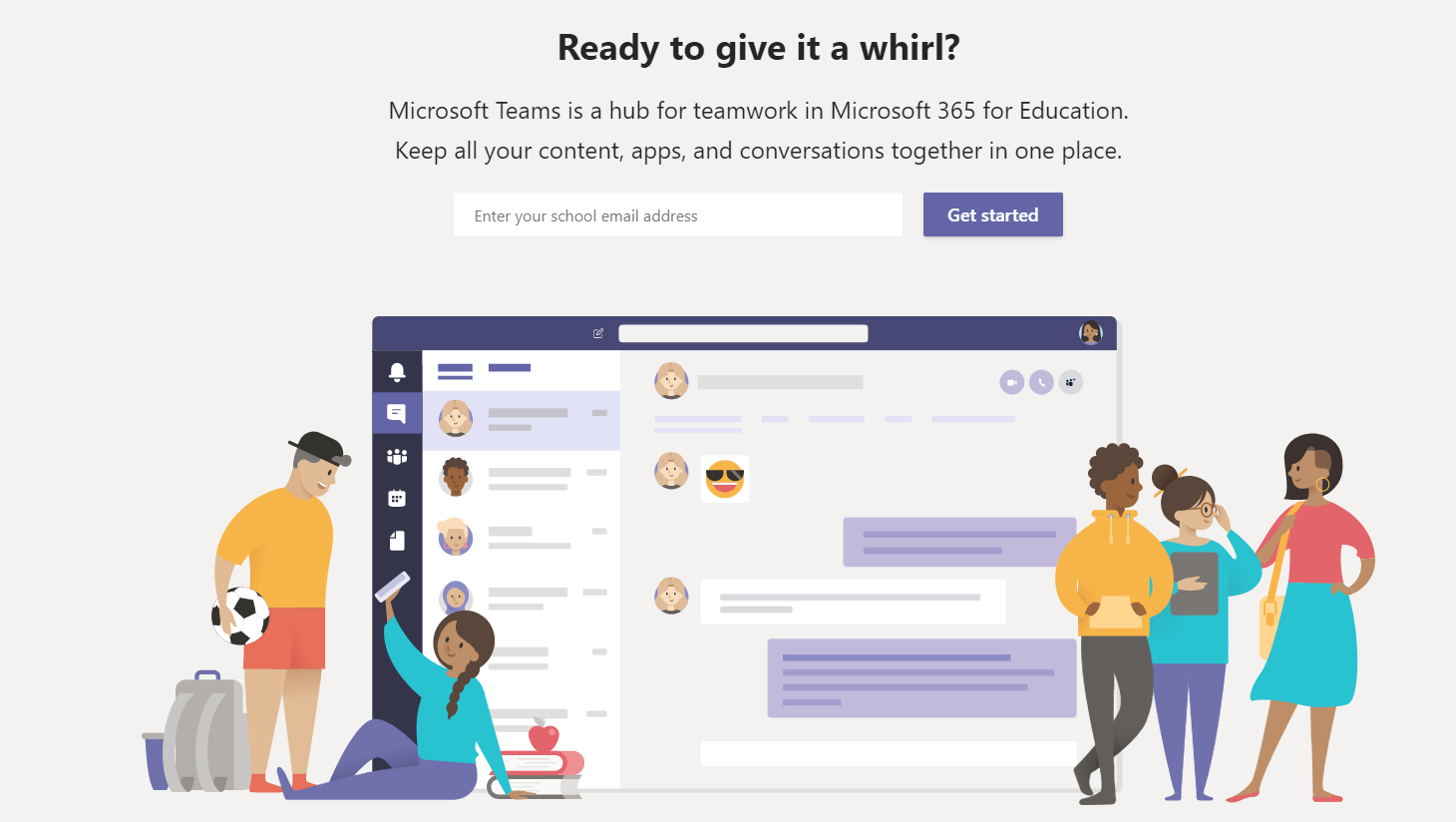 Enter your Lutterworth College email address and click Get started.
Step 2
You will get a dialogue box like this. Type in your Lutterworth College email address.
Step 3
This will take you to the M Unify sign-in page. Enter your details as you would in school.
Step 4
You will now see this page (the details may vary depending on the device):
Step 5
Our advice is to download the Teams desktop app if possible; this leads to a better functionality.
You should only have to go through this process once on each device you use for Teams.
Our recommendation is to use a desktop computer or laptop and download the App for Teams. However, it will run on tablets and phones, but it may not have all the functionality.
For support please email: enquiries@lutterworthcollege.com