Cashless Catering & ParentPay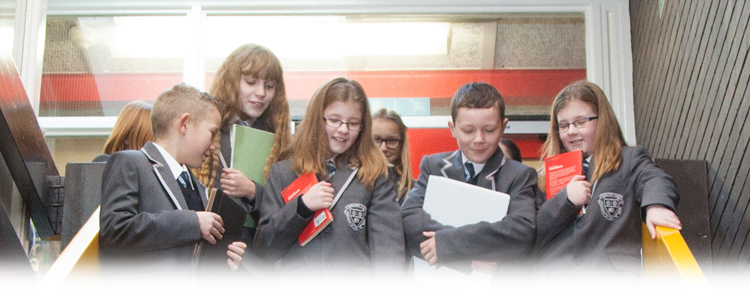 At Lutterworth College we operate a cashless environment for the payment of goods & services. ParentPay is our only method of making payments in school.
Cash balances can be loaded on to students' identity cards and these cards will then be presented at the tills to pay for e.g. food, drink, library resources and printer credits.
ParentPay is easy-to-use and offers parents the freedom to make online payments whenever and wherever they like, 24/7
the technology used is of the highest internet security available ensuring that money will reach school safely – offering peace of mind to parents
payments can be made by credit/debit card or also through PayPoint
full payment histories and statements are available securely online at anytime
students won't have to worry about losing money at school
Parents can choose to be alerted when their balances are low via email and/or SMS text
How to get started with ParentPay
Parents should receive a letter with account activation username and password. Once this has been received, parents should:
Visit www.parentpay.com
Enter the Activation username and password in the Account Login section of the homepage. NB. These are for one-time use only, parents will choose their own username and password for future access during the activation process
Provide all the necessary information and choose a new username and password for their account - registering an email address will enable us to send receipts and reminders to parents
Once activation is complete parents can go to straight to Items for payment, select which item(s) they want to add to their basket and proceed to complete their payment
For those students in receipt of free school meals, a cash balance of £2.35 will be added to their card each day to be spent in the school restaurants.
Any remaining balance at the end of the day will be removed and £2.35 will be added again the following day. Tokens will no longer be required and so we hope this will increase the uptake of free school meals by those students who are eligible. Should a student lose their identity card, please ask them to notify the Finance Office in R-block as soon as possible so that the card can be stopped and a replacement purchased.
If you have any questions, please contact the Finance team on 01455 205106. You can also click the links below to read the user guide or to see the FAQs.
Parent Pay Complete User Guide
Totally cashless
Lutterworth Academies Trust does not accept cash for payment at any of its catering outlets.
You will be aware that a student's ID card doubles-up as their payment card for food. The main reason for a totally cashless environment are around security of cash on site but also to reduce the queuing time in our food outlets. The use of cards as a means of payment for goods in society is long established and is a life skill that the Trust is happy to support. Our registers do have a 'card touch' payment facility much in the way that you would use a contactless debit card. We have investigated bio-metric recognition systems as an alternative to card payment but challenges exist around data protection in this regard that make it unworkable.
Students arriving to school without their ID/ payment card will not be able to purchase food from any of the school outlets. They will also not be able to give their name for payment to be subtracted at a later date – this process has caused valuable wasted time and feedback from parents has caused concern about what items were purchased, when and for whom. Catering staff have been given strict instructions that this policy is to be upheld.
For clarity, the cashless policy will also apply to all Lutterworth Academies Trust teaching & support staff.
We firmly believe that the above will have a positive effect on both working practices, safeguarding and moreover, it will shorten queuing time in our dining outlets enabling students to access their food faster and this will enhance their break and meal times.