Sixth Form Information
Information for parents and students
The transition to Sixth Form is both an exciting and challenging time for students. At Lutterworth Sixth we want to support you with this and look forward to supporting you through the next two years of your educational journey and guide you in your next steps post 18.
The College has been educating the young people of Lutterworth and its surrounding areas for more than 140 years now, and our main aim hasn't changed. We want to enable every young person to learn, flourish and succeed. We do this by providing the best teachers teaching the best lessons for our students, and by having a strong network of non-teaching staff who help to support them pastorally.
At Lutterworth Sixth, we hope to make the transition as smooth as we can for all. On this webpage you will find induction lessons that will give you a flavor of your chosen subjects. Later this term, you will also receive a link to our summer transition work which will ensure you are fully prepared for your start in August.
We very much look forward to welcoming you into the Sixth Form,
Miss Raywood
(Assistant Headteacher-Sixth Form)
Getting in touch
If you need to get in touch for any reason, your first ports of call are listed below.
Your child's mentor. This is the person your child will see every day at mentor time, and who you'll get to meet early in the autumn term. Students will find out their mentors when they join us in September. If you have concerns about your child's pastoral welfare, let the mentor know. They may involve the Pastoral Manager for the year group where necessary.
Your child's subject teachers. If you have a question about a particular lesson or subject, get in touch with the teacher directly by email.
Our SENDCo for any urgent SEND needs. Liz Thornton can be contacted by emailing

l.thorton@lutterworthcollege.com.
For other issues, you can get in touch with our office by calling 01455 554 101, or by emailing enquiries@lutterworthcollege.com. Our office team will be able to help or direct you to the right person.
(Note that staff email addresses use the format initial.surname@lutterworthcollege.com, and you can find a full list here.)
Communication from the College
The College uses a variety of channels of communication to get in touch with parents/carers:
The most important communications are emailed, so it's important that the email address you pop on the admissions form is one you check daily.
You can also follow our social media channels for various updates: we're on Facebook, Twitter and Instagram.
Parents will also have access to Go 4 Schools – which can be accessed online or with the app – that details student attendance, behaviour, rewards and progress in real time. This is in addition to Show My Homework (Satchel), an app and web service that acts as a homework planner for students. Login information will be shared for both of these at the start of the autumn term.
Transport
Most of our students walk to and from the College. A significant number, however, use buses. Many make use of the local Arriva and Hinckley Bus services, while others use those provided by Beaver Bus and Ausden Clark.
Click here for the School Transport section of our website, where you'll be able to access more information.
Dress Code
Sixth Form students are role models in College and, as such, should wear clothing that is smart, casual and in keeping with a working and school environment.
We would encourage our Sixth Form students to adopt a dress code that would be appropriate for a formal office working environment. This can include suits, shirts & ties.
For safeguarding reasons, students in Sixth Form must carry their school ID card at all times and present it for inspection when requested by a member of Lutterworth College staff.
To provide absolute clarity:
Students must be moderately dressed with no bare midriffs, shoulders or backs on show
No hats (within class or the Sixth Form Centre)
No offensive slogans
No inappropriately short skirts or dresses
No low-slung jeans, ripped or torn jeans or other clothing
No underwear should be visible
No sportswear or beachwear (including flip flops)
No facial piercings, large looped or tunnel earrings
This list is not exhaustive and individual judgements may be made by the Sixth Form team.
Inappropriately dressed students may be sent home to change.
School day
Year 12 students are expected to be on-site at all times.
| | |
| --- | --- |
| Mentor / assembly time | 08.40 – 09.00 |
| Period 1 | 09.00 – 10.00 |
| Period 2 | 10.00 – 11.00 |
| Break | 11.00 – 11.25 |
| Period 3 | 11.25 – 12.25 |
| Period 4 | 12.25 – 13.25 |
| Lunch | 13.25 – 14.10 |
| Period 5 | 14.10 – 15.10 |
Pastoral care
Student welfare is of paramount importance to us at Lutterworth Sixth. To ensure that all of our students are cared for and nurtured, they are allocated a designated mentor who is responsible for each student's progress and should be the first point of contact with news of achievements, or worries and questions.
Each mentor meets their group every day during mentor time which gives the opportunity to monitor the academic and social development of every child in the group.
The Sixth Form is led by a full-time Pastoral Manager, who monitors the personal welfare of the students in their year group, and an Academic Progress Leader.
The pastoral manager for Sixth Form students is Mrs Brown - j.brown@lutterworthcollege.com
We recognise all students as individuals and understand for a few students that extra support can make all the difference in becoming the best that they can be. We endeavour to have a nurturing and caring ethos where all students belong and feel secure.
You can find out more about our pastoral care on the website here.
SEND
The College will be working closely with our feeder primary schools to identify students who may require extra support. They will tell us the measures that were in place there, and we'll look at ways in which we might be able to help here.
You can find more information about SEND at the College here.
Catering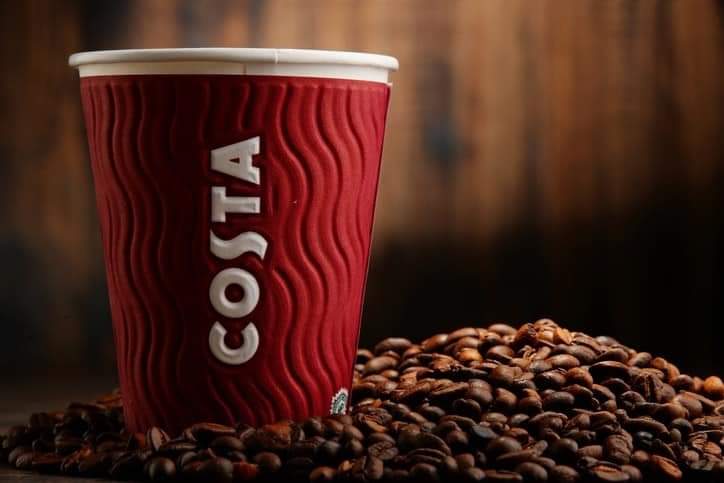 At Lutterworth Sixth, we operate a cashless payments system. Students' ID cards act as contactless payment cards in our various canteens (as well as for other non-food items they might want to buy - e.g. stationery from the Library). The best way for families to use this is for parents to top up their child's card using ParentPay online. Once a payment has been made, it can take a few hours to update on the system – so please make sure you are topping up well in advance.
Login details will be issued prior to the start of term.
The system allows you to monitor how your child is spending their (your) money. It is also a secure system to pay for other things in school such as equipment and trips.
For their first few days at the College, while students' ID cards are being printed, they will be issued with a code to use at the canteens to purchase food. They should keep this code safe until they receive their ID card.
Our catering is provided by Aspens, a company chosen by Lutterworth College to provide fresh, high-quality and locally-sourced food, with a range of healthier options. They also accommodate for a range of dietary requirements. We are also pleased to be able to offer Costa Coffee in our dedicated Sixth Form canteen 'The Sixth'
Behaviour & Rewards
Lutterworth College's central aim is to enable every young person to learn, flourish and succeed. We want students who succeed in doing the right thing to be given recognition and praise. Where students fail to meet our expectations, we want sanctions that are fair and proportionate.
Crucially, we want our systems to be open and transparent so that students and parents know where they stand. It is critical that parents/carers support the College's behaviour and rewards systems so that they can be effective.
We outline how we reward students who do the right thing, and the steps we take when this isn't the case, on our website here.
Attendance
The College expects all students to try to maintain attendance at 97% or above. We will support and intervene when this is not the case, as there's a direct correlation between a high attendance percentage and success in all areas of school life, and life beyond school. We do, however, appreciate that sometimes, people are ill, and need to take time off to recover.
Please refer to the Attendance section of our website for details on how to report an unavoidable absence.
Tracking Student Progress
At the College, we work closely with our students and their parents/carers to track their progress. In doing so, our students know how well they are doing and, more importantly, what they need to do to make further progress in each of their subjects.
You can find out about how the College tracks student progress and communicates with parents/carers about it here.
Parental Engagement Evenings
In most schools, parents/carers have just one opportunity each year to attend a parents' evening for a child in a particular year group. This is often less than ideal for many families, particularly where securing time off work is difficult, or for year groups where parents' evenings have fallen later in the academic year – and perhaps too late for any significant impact.
At the College, we've replaced traditional parents' evenings with our Parental Engagement Evenings. These happen every few weeks during term time, with most of these evenings open to parents/carers of children in all year groups.
There are a number of benefits to this system:
Parents/carers can see teachers at several points throughout the year, rather than waiting for one designated evening.
Parents/carers have more flexibility to make appointments when it is convenient for them.
Parents/carers will be able to see teachers of children in different year groups on one occasion.
Teachers will be able to request to see parents/carers as the need arises, rather than having to wait for a specific year group evening.
Roughly 2 weeks prior to each evening, teachers meet to identify students whose parents we feel there is a pressing need to see. We will issue letters to the parents/carers of these students, and there will be a short 'priority window' in which these parents/carers can make appointments.
Following this, the booking system will open to all, and parents/carers will be able to book in to see the teachers with whom they'd like to meet.
We hope that all parents/carers will attend at least one of these evenings per year, but you are welcome to attend more often should the need arise. However, you will understand that, as some staff teach up to 400 students, it may not always be possible to secure an appointment on a given evening.
As always, if there is an urgent concern, do not feel you have to wait until the next Parental Engagement Evening. Contact the school as soon as you can so that we can address the issue immediately.
We will be in touch at the start of the autumn term with the dates of each evening, and to outline the practical arrangements for making appointments.
Our plan is to continue holding Parental Engagement Evenings remotely in 2021/22.
Agreements
Please read through the agreements below carefully, as by signing the admissions form, you acknowledge that you have read and agree to the College's policies and procedures.
Off-site Visits and Sports Fixtures Agreement
ICT and Internet Provision Agreement
Fair Processing Notice - Data Protection
Withdrawal Consent for Data Processing Form - Adult
Withdrawal Consent for Data Processing Form - Pupil