University News
For all the latest information on University open events & virtual events such as webinars etc. see below.
You might need advice on how to research options, write personal statements, need to know more about student finance. With many online events, it's a chance for students to get their questions answered by subject and admissions specialists.
Not sure how to pay for uni, or how you'll cope during your studies? Don't worry, there's a range of finance and support available. Clink on the link below for an explanation on student finance:-
https://www.ucas.com/undergraduate/student-life/getting-student-support/undergraduate-student-finance-and-support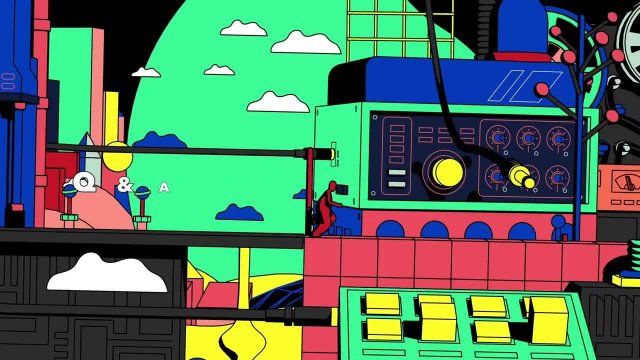 INTRODUCING UCAS/DISCOVERY DAYS
Click on the link below for an exciting new digital exhibition experience, with everything you'd expect from a UCAS exhibition, and so much more...…
https://www.ucas.com/adviser/discovery-days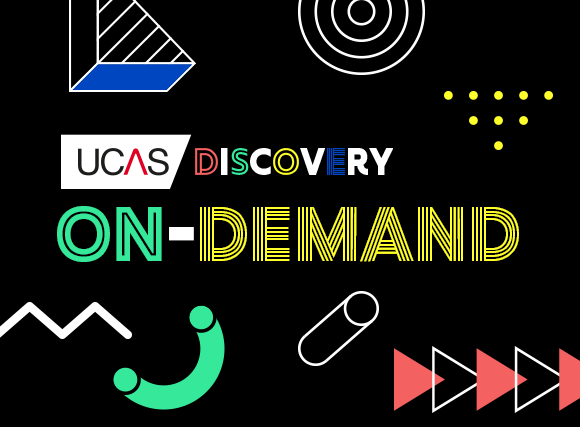 https://www.ucas.com/ucas/events/find/type/exhibition

Your next step into education is a big one. UK University Search will enable you to find the perfect university course. By following their simple step-by-step search tool you'll be able to easily find which courses suit you best and compare them. You'll also be able to find your UCAS tariff points, book a visit using their open days calendar and read vital blogs covering a whole range of topics including finance, clearing and the UCAS application process. You can also explore all of the UK's universities and colleges courses using their directory. The site also enables you to apply for hundreds of apprenticeships run by the UK's most prestigious companies.
You can also view the list of university and apprenticeship fairs being held both virtually and physically across the country.
https://www.ukuniversitysearch.com/fair-signup
For any students in years 11 and 12 looking for hands-on work experience partnered with professional support for every aspect of the application process, our Aspiring Medics Programme is available to book now: Aspiring Medics Programme
Wondering how Student Finance works?
Are you interested in a career in the fashion industry? The School of Fashion and Textiles at De Montfort University Leicester (DMU) offers courses focusing on creativity, innovation, sustainability and technology, with impressive industry backing that supports our students to succeed in a range of careers – from designers and buyers to stylists and entrepreneurs.
About us
We have been recognised as one of the most sustainable fashion and textiles schools in the country in the Green Gown Awards 2021 and we are delighted to be named as one of the best fashion schools in the world in 2019 by The Business of Fashion. We want to empower our students to be agents of change within the industry and our award-winning facilities in the stunning Vijay Patel Building reflect our commitment to giving students the tools to reach their goals.
See our student's inspiring work here issuu.com/dmuaad and here dmu.ac.uk/graduateshowcase
Our courses
Read on for a brief overview of our different courses.
Contour Fashion BA (Hons) is a specialist course for designing athleisure, loungewear, nightwear, swimwear, lingerie, corsetry and sportswear, with an emphasis on technical innovation and sustainability. This course is widely recognised by industry experts as one of the world's best degrees of its kind, providing opportunities to work with big brands on live projects such as ASOS, Gymshark and Lycra. Global brands recruit students directly from the course and other graduates have started their own successful businesses.
Fashion Buying BA (Hons) is for students who want to decide what clothes are sold by clothing retailers in the UK and internationally. Students will gain knowledge of the product lifecycle and critical path, current trends, selection, costing and promotion, alongside studying a complementary specialism with our pathways in Design, Marketing and Merchandising. Live projects with global retailers are embedded into the course, alongside work experience opportunities and visits to head offices and factories.
Fashion Communication and Styling BA (Hons) teaches students how to create visual 'style stories' to transform fashion products from just objects into must-have trends, utilising a range of methods from photography and film to fashion illustration and event production. Graduates can go onto careers such as journalist contributors, media commentators, editors, stylists, fashion researchers, show producers, show curators and art directors.
Fashion Design BA (Hons) is ideal for students who have a passion to turn their creative ideas into original garments across menswear, womenswear or fashion knitwear. The course covers a range of topics including fashion illustration, innovative concept development, pattern cutting and computer-aided design (CAD). There are opportunities to take part in live industry projects with big brands, enter prestigious competitions and showcase collections on international platforms.
Fashion Textile Design BA (Hons) develops in-depth textile design expertise for the fashion industry across print, stitch, embellishment and knit. Practical textile skills are combined with fashion design skills such as pattern cutting, construction, fashion illustration and digital portfolio promotion. Students have a history of success in prestigious industry competitions and have gone on to work for global brands including Alexander McQueen, Vivienne Westwood, Ted Baker, Adidas and Jaguar Land Rover.
Footwear Design BA (Hons) is the only single honours course of its kind in the UK focusing on performance, men's, women's, or children's footwear. Students develop specialist shoe design and technical making skills, exploring an exciting blend of traditional techniques alongside the latest technologies. Benefitting from a global reputation with industry experts, the course includes live briefs with brands such as TOMs, Lacoste and New Balance, and our students regularly win awards in high-profile competitions.
Textile Design BA (Hons) focuses on creating innovative mixed media, print, knit or weave textiles products for fashion, interior and lifestyle markets. Students develop the practical, digital and professional skills required to become a designer in the contemporary global textile industry and work on live projects with brands such as Sainsbury's Design Studio and Dulux. There is an emphasis on taking dynamic approaches to textile design that will influence the future of the industry.
The University of East Anglia (UEA) is a highly ranked, internationally renowned campus university providing top quality academic, social and cultural facilities to over 15,000 students. The campus is located in 320 acres of rolling parkland on the edge of the vibrant city of Norwich. Interested? Get involved:
Register for an open day –

T

he best way to explore the campus, discover more about courses and chat to lecturers and current students about what it's like to study and live at UEA.

UEA Open Days
Order a prospectus –

Order yourself a copy of UEA's 2023 undergraduate guide, to flick through at home in your own time.
Get your questions answered –

What's it really like being at university? How do you know if a course is right for you? Send a message to a friendly UEA student or lecturer. No question is too big or small!

Ask UEA
Information about upcoming virtual events from the University of Northampton
We are the Schools and Colleges Liaison Team here at the University of Northampton. Dedicated to informing and inspiring students across the UK about Higher Education.
Working closely with teachers, careers advisers, students and parents, we are committed to providing information and guidance throughout the university journey.
Our virtual events include:
Virtual Guest Lecture series

- a video lecture from one of our academic colleagues, followed by a live Q&A.
Parents information evenings

- school specific and delivered virtually or in person.
HE Fundamentals

- an event to give Year 13 students an insight into the skills they will need at university including: referencing, bibliographies and academic research.
Personal Statement surgeries

- weekly slots that can be booked out for your students to receive bespoke personal statement feedback.
Recorded talks and activities

- Virtual versions of our sessions and activities are available for students to access in their own time or for teachers to use in the classroom.
We look forward to working together during these different circumstances and are happy to help support your students any way we can. Please do not hesitate to
get in touch
or visit our
webpage
for further information.
We would like to take this opportunity to share our upcoming sessions and activities for the academic year. Highlights include…
Guest Lecture Series

- a virtual or in person lecture from one of our academic colleagues

Parent Information Evenings

– to inform parents/carers about all things HE

Personal Statement Surgeries

- can be booked for students to receive bespoke personal statement feedback.
Details of our offering can be found on our website https://www.northampton.ac.uk/