Virtual University
With many open days cancelled, students need more help than ever to get the facts they need to make informed decisions.
To help, many universities are hosting live, virtual exhibitions. With advice on how to research options during the pandemic, write personal statements, and student finance, it's a chance for students to get their questions answered by subject and admissions specialists.
Take a look at the UCAS website which lists upcoming virtual expos in a variety of subjects:-
https://www.ucas.com/ucas/events/find/scheme/virtual-and-digital/type/exhibition?sort_by=start_date&keywords=%C2%A2re=&distance=160.934
Not sure how to pay for uni, or how you'll cope during your studies? Don't worry, there's a range of finance and support available. Clink on the link below for an explanation on student finance:-
https://www.ucas.com/undergraduate/student-life/getting-student-support/undergraduate-student-finance-and-support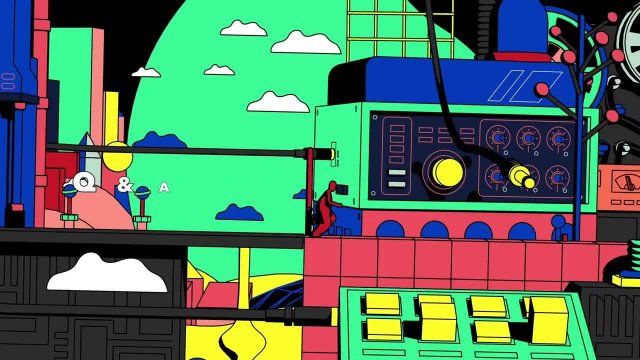 INTRODUCING UCAS/DISCOVERY DAYS
Click on the link below for an exciting new digital exhibition experience, with everything you'd expect from a UCAS exhibition, and so much more...…
https://www.ucas.com/adviser/discovery-days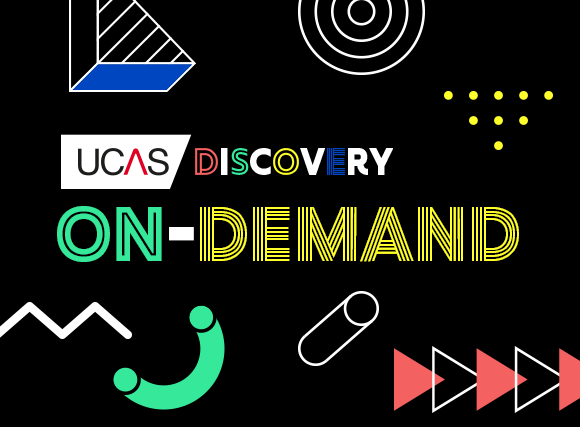 Your next step into education is a big one. UK University Search will enable you to find the perfect university course. By following their simple step-by-step search tool you'll be able to easily find which courses suit you best and compare them. You'll also be able to find your UCAS tariff points, book a visit using their open days calendar and read vital blogs covering a whole range of topics including finance, clearing and the UCAS application process. You can also explore all of the UK's universities and colleges courses using their directory. The site also enables you to apply for hundreds of apprenticeships run by the UK's most prestigious companies.

You can also view the list of university and apprenticeship fairs being held both virtually and physically across the country.
https://www.ukuniversitysearch.com/fair-signup

Due to popular demand, our Meet the Russell Group virtual fair will be returning on Wednesday 29 September, with all 24 Russell Group university members attending. This is an excellent opportunity for students to find out more about these prestigious institutions, and get answers to any questions they may have. There will be 13 interactive webinars on the day, hosted by a variety of representatives from the Russell Group universities. Students can learn the key tips for a successful Oxbridge application, get a better understanding of student life at a Russell Group university and discover much more throughout the event.
Finally in other exciting news, we are pleased to announce our new upcoming Virtual Fair on Wednesday 20 October. Students will have the chance to interact and engage with a very wide variety of universities, colleges and apprenticeship providers across the country, all from the comfort of their own laptop. With a series of live webinars throughout the event, and the chance to Live Chat with exhibitors on the day, students can gain a valuable insight into their next steps after sixth form. Students and teachers can sign up for this event now.
Year 12 and Year 13 Medicine Calling Virtual Conference 2021 - Saturday 6th November, 10am – 3pm
We are pleased to announce the date of our annual Medicine Calling Conference, which this year will take place virtually on Zoom. This is a one day virtual event for students in Year 12 and 13 who are interested in finding out more about working in mental health or who are interested in studying medicine, nursing or psychology at university. At the conference, students will have the opportunity to speak to current healthcare professionals working in mental health, attend a variety of talks and take part in interactive workshops, which they can reflect on in their university applications and interviews.
Spaces are limited and applications close on Thursday 28th October.
To apply, please complete this short application form, or if you have any questions, please email Sarah at hello@medicinecalling.co.uk
The Contour Fashion course specialises in the design of closely fitted garments, such as lingerie, swimwear, sports and athleisure and corsetry. The student work from this year's graduates can be found in the below link for reference.
It is one of only 2 courses in the UK and has a fantastic track record of employment due to its specialism and links with Industry over the past 75 years."
https://issuu.com/dmuaad/docs/contour_2021_no_ads_double_page_view_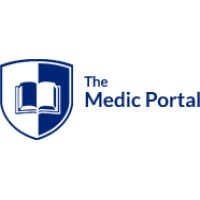 The Medic Portal will be running three free Get Into Medicine Seminars over the coming months live online.
They will focus on how to succeed in the medical school interview (updated for this year) alongside top tips from admissions tutors.
Students from Year 11 onwards can sign up here.
They will run on the following dates and times:
· 19th October: 5pm to 6.30pm
· 16th November: 5pm to 6.30pm
· 7th December: 5pm to 6.30pm
Students will also get to hear from a top European Medical School, The University of Nicosia, on their unique programme.
Don't miss this unique opportunity to receive up to date interview advice – students can sign up for free here.
Open Days and Campus Tours
As the new academic year gets underway, we have a bunch of events coming up that may be of interest to students. For now, we have an on-campus Open Day coming up on Saturday 18 September. Students can use this link to book their place online. We're also running a couple of digital Open Days in November and December, so if students aren't able to get to us, they can attend the Open Day from home. Students can use the link above to book on to our digital Open Days. I'll also share more information about these a little closer to the time.
We'll also be running our Wednesday Weekly Campus Tours throughout the Autumn term, including half-term and Christmas break, from Wednesday 8 October – Wednesday 22 December. Campus tours run on the hour from 12:00pm – 4:00pm. If students are interested in visiting us for a Wednesday Campus Tour, students can book here.
Personal Statement Springboard
Over the summer holidays, we've been busy updating our Personal Statement Springboard (PSS). Our PSS is a great online tool for students to use to demonstrate interest and enthusiasm for the course they'd like to apply to. Students can sign up here to gain access to a great range of activities and projects to complete in their own time. There's a whole host of subject areas covered from Medicine to Politics, Maths, Business, Criminology and lots more.
Medicine Calling Virtual Conference 2021 – Saturday 6 November for Years 12 + 13
We are pleased to announce the date of our annual Medicine Calling Conference, which will take place on Zoom this year. This is a one-day event for students in Year 12 and 13 who are interested in finding out more about working in mental health, or who are interested in studying Medicine, Nursing or Psychology at University. At the conference, students will have the opportunity to speak to current healthcare professionals working in mental health, attend a variety of talks, and take part in interactive workshops which will be useful for university applications and interviews.
Spaces are limited and applications close on Thursday 28 October.
To apply, students will need to complete this short application form. If you have any questions about this event, please email Sarah at hello@medicinecalling.co.uk.
Lord Lieutenants Awards
Due to the ongoing impact that Covid-19 is having on young people, schools and community groups, the Lord-Lieutenant's Awards for Young People 2021 is adapting this year!
Instead of the traditional nomination process and awards ceremony, the Lord-Lieutenant has put together a pack of engaging and inspiring resources for our City and County's young people.
The aim of this pack is to inspire young people, but also to recognise and thank them for their incredible resilience during these challenging times. You will find enclosed in this pack case studies of our past finalists, a few words from our sponsors about why they continue to support the awards every year, and how you can nominate for the 2022 awards when they launch at the end of this year!
Changemakers: Centenary Festival Saturday 2nd October
On 2nd October we will be having a festival on campus to help celebrate our centenary year. This will include a variation of different events for all ages, including scavenger hunts and interesting talks from lecturers. Students/staff can sign up here.
Skim Reading? Get crafty and informed
As part of the ESRC Festival for Social Science, University of Leicester have put together some resources 16-18 year olds can use to support their skim reading skills. If you would be interested in sharing the resources, or learning more about the project, you can find out more here: https://le.ac.uk/esrc-reading-goals-project/resources-for-young-adults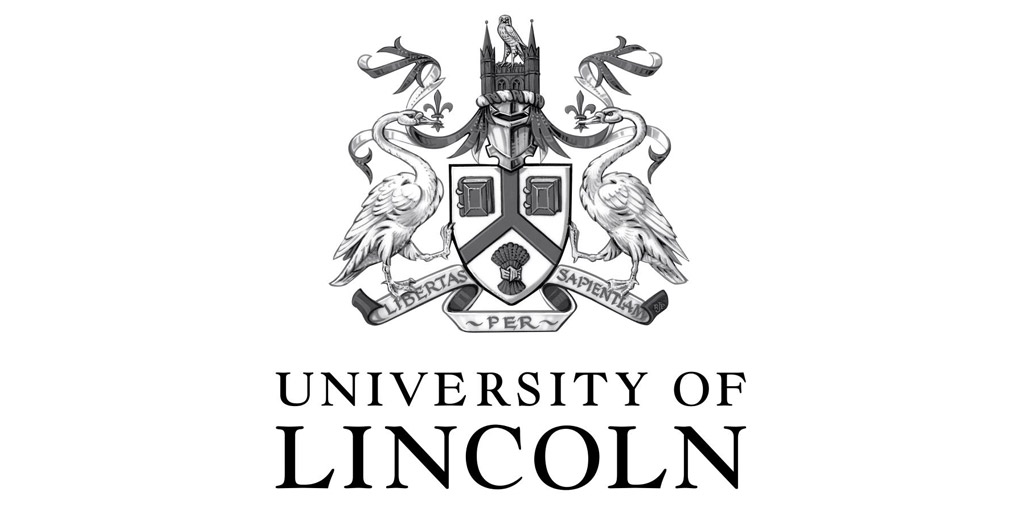 Post-16 Virtual Parents' Evenings
Our virtual Post-16 Parents' Evenings are back and will be taking place this October and November.
Post-16 Parents' Evenings
We understand that as a parent or guardian, there can be many things to consider when supporting your child on their journey into higher education; so, we are pleased to announce that our next virtual Parents' Evenings will take place in October and November.
These events will allow parents and guardians to gain an insight into the process of applying for university, university life in general, and what the University of Lincoln offers for students. Our Education Liaison team will be joined by departments from across the University to help answer any questions you may have.
Please book your space using the links below. A joining link to each event will be sent out closer to the event date.
Dates and Year groups:
Tuesday 5 October 6-7.30pm – Post-16 Year 2 - Book here
Thursday 11 November 6-7.15pm – Post-16 Year 1 - Book here
Parents and guardians can also find plenty of useful advice and guidance on our Parents' Zone here.
On campus open days
We're delighted to announce that we can welcome prospective students back to campus for our in-person open days. Our next event will be taking place on Saturday 23 October 2021. We'll be hosting a range of tours, department talks and advice/guidance sessions, giving prospective students the opportunity to find out more about studying at Sheffield:
Alternatively, students can register their interest for our virtual open day, taking place on Saturday 2 October 2021.
Sheffield Live
To help students prepare for their university open days and make the most of their time on campus, we'll be running a range of HE themed Sheffield Live sessions, taking place virtually on Wednesday afternoons, 5-6pm. Explore the full schedule on our Sheffield Live webpage:
Meet the Russell Group Virtual Event
In association with UK University Search, the Russell Group is hosting it's virtual 'Meet the Russell Group' event on Wednesday 29 September, 12-7pm. It presents an opportunity for students, parents and teachers to explore the 24 Russell Group Universities (including The University of Sheffield) on one centralised platform. Chat to current students, talk to academic representatives, and explore online content from prospectuses to campus tours.
In the lead up to this event, they are also running a series of 'warm up' webinars, covering the topics of 'Applying to a Russell Group University', 'Why Choose a Russell Group University', and 'Student Life.' All webinars will include a short Q&A session. They will also be recorded and uploaded to the UK University Search Youtube channel so you can view them on-demand.
You can sign up for the Meet the Russell Group main event here, and register for the warm up webinars here.
Discover Sheffield
We're excited to announce our new national widening participation programme - Discover Sheffield, designed for students from state schools outside of the Sheffield City Region. Year 12 students can join the programme for free and will have the opportunity to take part in online sessions, access virtual tutoring, attend an on campus summer school and apply for an Experience Sheffield Scholarship of up to £3600. On completion of the programme in Year 13, students will also be eligible for an alternative offer equivalent to up to two A Level grades lower than the standard entry requirements for their course.
To be eligible to take part in Discover Sheffield, students must meet certain academic and WP criteria. To offer this opportunity to Y12 students in September, please complete this short Google Form. Places will be limited so an early response is highly recommended to avoid disappointment.
As year 12 students start researching their post-16 options, we would like to highlight our current opportunities for students, including our upcoming virtual and physical open days at Swansea University.
Virtual Open Day – Wednesday 6th October, 4pm-7pm
Students can chat with lecturers, find out about accommodation and student life, and interact with our current students. I have attached posters to display in your school or college, and registration is now open online.
In-Person Open Days – Saturday 23rd October & Saturday 20th November
We are delighted to start planning physical open days again. I personally supported limited Clearing open days throughout August and it is so evident how beneficial these visits are for prospective students and their families. Please register interest online ahead of the booking page opening.
Autumn Current News Series – 23rd September to 14th October
After the success of our Spring Current News webinars, with 99% of students reporting that they found the sessions useful, we will be running an Autumn series from the end of September. The series runs for 3 weeks and features 1 hour evening sessions designed to provide a taster of university teaching. Students will also be able to speak directly with our academics through Q&As. Students can now book onto individual sessions, including:
NHS Careers Virtual Open Day – Saturday 25th September
Swansea University is hosting a Virtual Open Day dedicated to NHS careers, where your students can find out more about careers in Nursing, Midwifery, Medicine, Paramedic Science and Physician Associates. Registration is available at https://www.swansea.ac.uk/nhs-careers/.
As year 12 start planning choices and year 13 finalise their applications, please do not hesitate to get in touch for support sessions on:
Personal statement workshops
Interview workshops
Choosing What and Where to Study
Making the Transition from College to University
The UCAS application process
Click here to visit the University of Birmingham website
Higher Education Exhibitions – Where students can visit our stand and ask questions and get immediate responses from our representatives about our courses, facilities and student life at Birmingham. This includes the virtual Meet the Russell Group exhibition on Wednesday 29 September with some pre-event webinars too and in person UK UniSearch exhibitions taking place nationally throughout the autumn term. Students need to pre-register to participate.
Webinars - These feature live presentations on both specific subjects and general topics for students and their parents e.g. Benefits of Higher Education; Choosing Courses and Universities; University Application Process; Tips for your UCAS Personal Statement; Student Finance; Why Study at the University of Birmingham and Student Life. They provide opportunity to ask questions and get answers and last for up to an hour. More webinars will be added in the coming weeks. Students must register to attend and can find further details on our webinar webpages.
HELOA Midlands Universities Roadshow - Students can join sessions with a range of Midlands based universities to learn about the study options available across the region and have their questions answered about the courses they are looking to study including Medicine and Healthcare (14.09.21 – 6 - 7pm); STEM Subjects (16.09.21 – 6 - 7pm); Social Sciences and Education (21.09.21 - 6 -7pm) and Arts and Humanities (23.09.21 – 6 - 7pm) Booking is essential.
Chat to our students - Chat with a current University of Birmingham student
Open Days – Information about Open Days can be found on our website and students must register to attend.
Campus Tours - Students can have a virtual campus experience and/or register for a campus tour
Videos - Choosing courses/universities; Student Finance; Writing a personal statement, hints and tips from admission tutors
Interactive study skills - Skills4uni is an interactive study skills website taking sixth form students through the lifecycle of a project; from planning and research, through to final draft and presentation of the work. The materials have been designed to help support students with their sixth form work while simultaneously developing the independent learning skills needed for higher education study
Understanding degree subjects and academic skills – Resources to help enhance students understanding of studying degree subjects and the academic skills required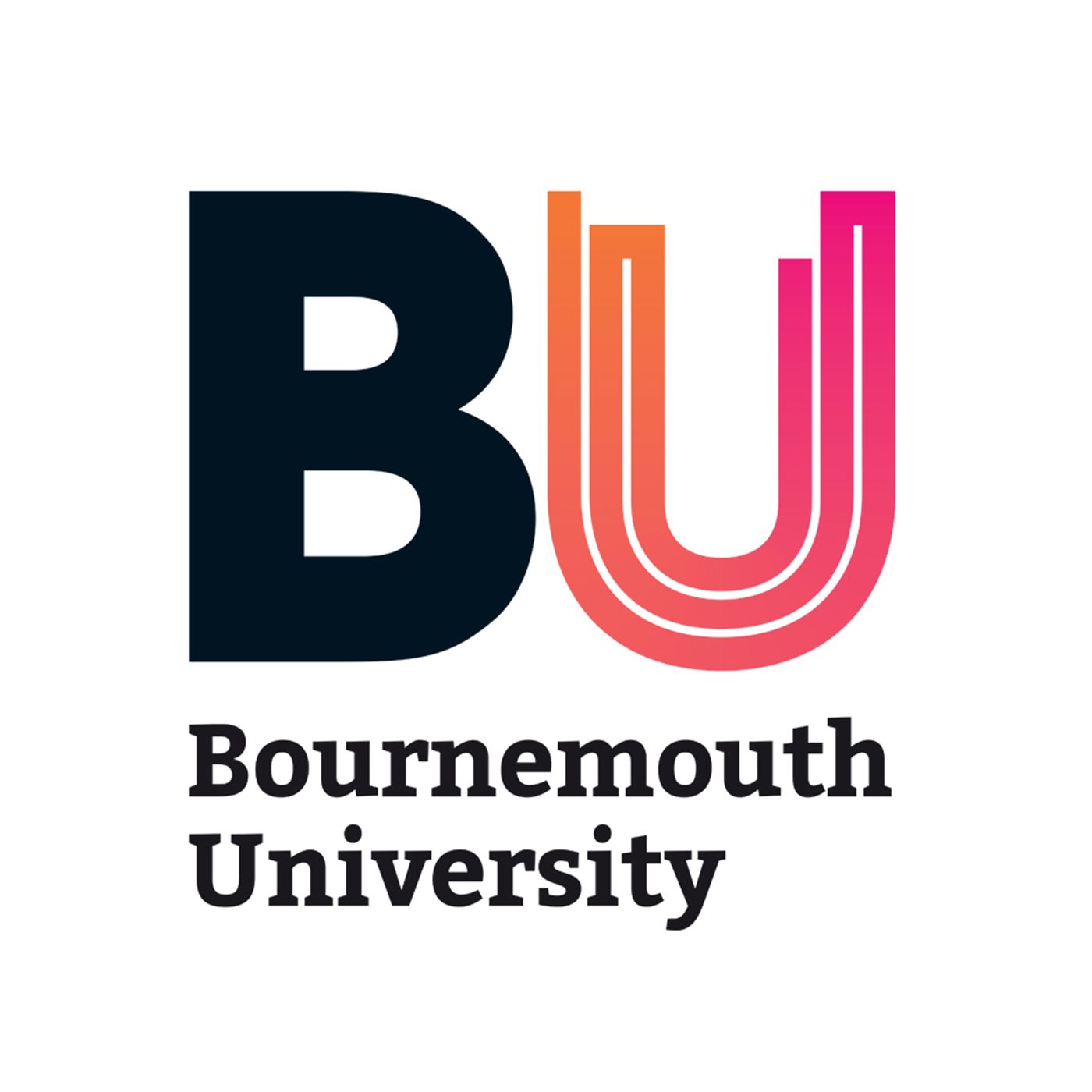 Visit us at our Open Days
Campus is thriving once more and we can't wait to open our doors to give you a taste of life as a creative arts university student. Our Autumn Open Days will be a mix of virtual and in-person events to give every student the chance to take part. Below are some dates for your diary:
Saturday 25 September – Open Day (on campus)

Saturday 9 October – Open Day (on campus)

Saturday 6 November – Open Day (on campus)

Saturday 13 November – Open Day (virtual)

Saturday 4 December – Open Day (on campus)
Information about upcoming virtual events from the University of Northampton
We are the Schools and Colleges Liaison Team here at the University of Northampton. Dedicated to informing and inspiring students across the UK about Higher Education.
Working closely with teachers, careers advisers, students and parents, we are committed to providing information and guidance throughout the university journey.
Our virtual events include:
Virtual Guest Lecture series

- a video lecture from one of our academic colleagues, followed by a live Q&A.
Parents information evenings

- school specific and delivered virtually or in person.
HE Fundamentals

- an event to give Year 13 students an insight into the skills they will need at university including: referencing, bibliographies and academic research.
Personal Statement surgeries

- weekly slots that can be booked out for your students to receive bespoke personal statement feedback.
Recorded talks and activities

- Virtual versions of our sessions and activities are available for students to access in their own time or for teachers to use in the classroom.
We look forward to working together during these different circumstances and are happy to help support your students any way we can. Please do not hesitate to
get in touch
or visit our
webpage
for further information.